Mason was 2 to 3  years old when he came to Hearts of Gold Pit Rescue, and had an embedded chain surgically removed. He had has gone through unimaginable amounts of cruelty. He did not have good dog skills because he was a chain dog. He required immediate emergency vet care.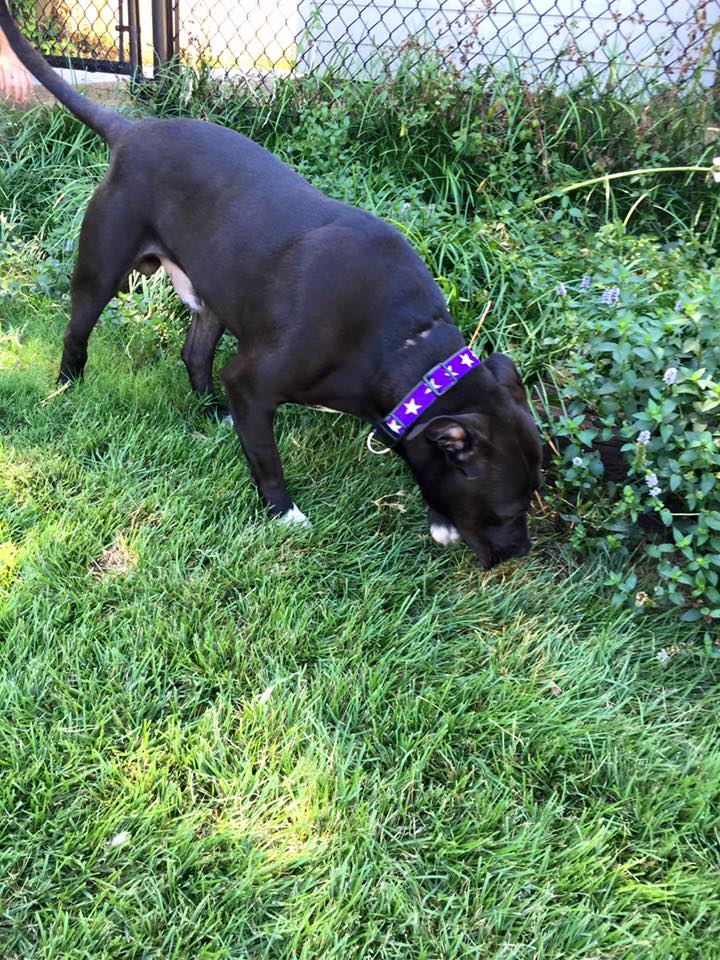 Mason all dressed up in his hemp collar (donated by Earthdog). Hearts of Gold volunteers could not get enough kisses and hugs. Mason is a wonderful dog! Mason is still in boarding at our vet's office because we do not have a foster home for him. Mason is vaccinated, wormed and is scheduled to be neutered this coming week.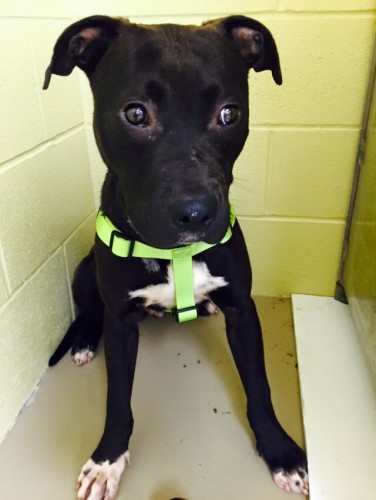 What a comeback!!! No doubt Mason's rescue was divinely orchestrated. The teamwork it took to get him from point A to point B was miraculous. This little fellow who was chained to a tree in Mason, Tennessee and forgotten for so long that a chain actually grew into his neck…now has a future, and friends, and he is loved. We've got your back Mason!!! Mason is boarded at a vet's office. If you can't adopt but would like to foster, please contact us at heartsofgoldpitrescue@yahoo.com.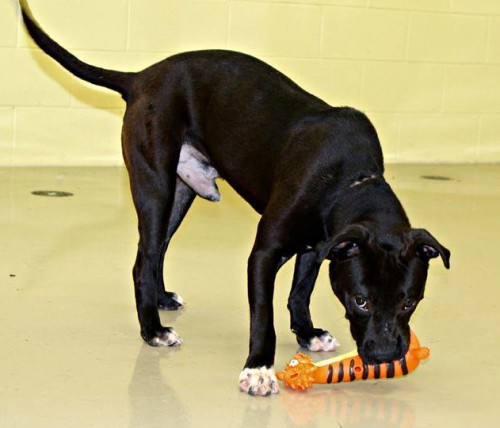 Our little boy that had the embedded chain removed is doing great. All decked out in his lime colored harness and chewing on a knuckle bone, he appears to be in doggy heaven right about now. Mason is in boarding at our vet's office until we find him a foster or forever home. Contact heartsofgoldpitrescue@yahoo.com. MasonUpdate on Mason, 6/15/15: He is getting hydrotherapy twice a day for his neck wound. He is on pain medication and antibiotics. He is enjoying the heck out of the food he is getting. He is a tail wagger!! The vet staff reports that he is "so sweet and just wants to be near someone all the time." He is in great hands at Berclair Animal Hospital with Dr. Nations and the wonderful staff. No more chains for this boy. His days of pain and horror are over. Stay tuned! 
Mason's Beginning, 6/13/15:
Mason has gone through unimaginable amounts of cruelty. He was found wandering back roads in Tipton County with a collar embedded so deep into his neck it almost reached his spinal cord. We picked him up from Tipton County, TN and took him straight to the Animal Emergency Center in Memphis, where he had immediate surgery to remove the badly embedded chain. This boy was in so much pain, but he was sweet and was wagging his tail even while being prepped for surgery. He was so happy to be with humans! He is an amazing dog to have so much joy after going through so much pain. He is now at Berclair Animal Hospital in Memphis, TN. He will have to have hydrotherapy daily, some good pain meds and antibiotics. His hind legs have to be bound so that he doesn't scratch and rupture his healing neck. He is also very emaciated and heart worm positive, but he is still so happy to finally be cared for. We named him Mason and we made him some promises. Mason deserves nothing but loving care and happiness from this moment on. Because all of our foster homes are full, we will have to board Mason at $450 a month until we find a forever home for him. If you would like to help our amazing Mason, he has his own special fund set up at http://www.youcaring.com/hearts-of-gold-pit-rescue-mason-372409#. If you are interested fostering Mason or another one of our our rescued dogs, please email heartsofgoldpitrescue@yahoo.com.